About Rwanda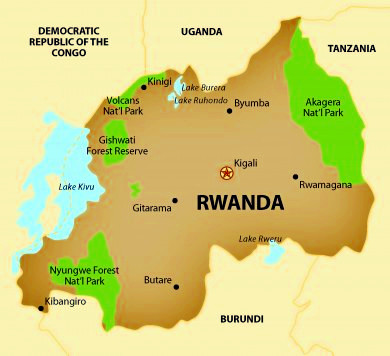 Rwanda is land of thousand hills and a natural paradise nestled within African great lakes region with mountain forest vegetation, flora and fauna. Five volcanic lakes lie on the border of Rwanda and Congo. Lake Kivu is a largest freshwater lake in Rwanda and is located on the Congo border.
Lake Burera and Lake Ruhondo are two lakes with breathtaking beauty in Rwanda. The lakes bordered by mountains and provide a great place for trekking, hang gliding and water skiing while surrounding forests are great place to experience gorilla safari.
The republic of Rwanda is bordered by mountains to the west and savanna to the east.